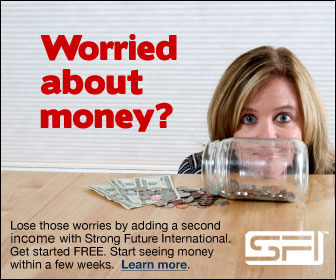 There's a site I joined a couple of years ago. I remember being very excited when I joined it.
It's called SFI (Strong Future International) Marketing Group. After a few weeks, I forgot about it. Now that I left my job and I'm still searching, I thought maybe returning to it would be a good idea. It has really fun tas
ks that earns you points.
I like about this site that is has tons of tutorials and even a to-do list.
It also give you your own store called TripleClicks. You could even sell your own things there. I think it's lots of fun.